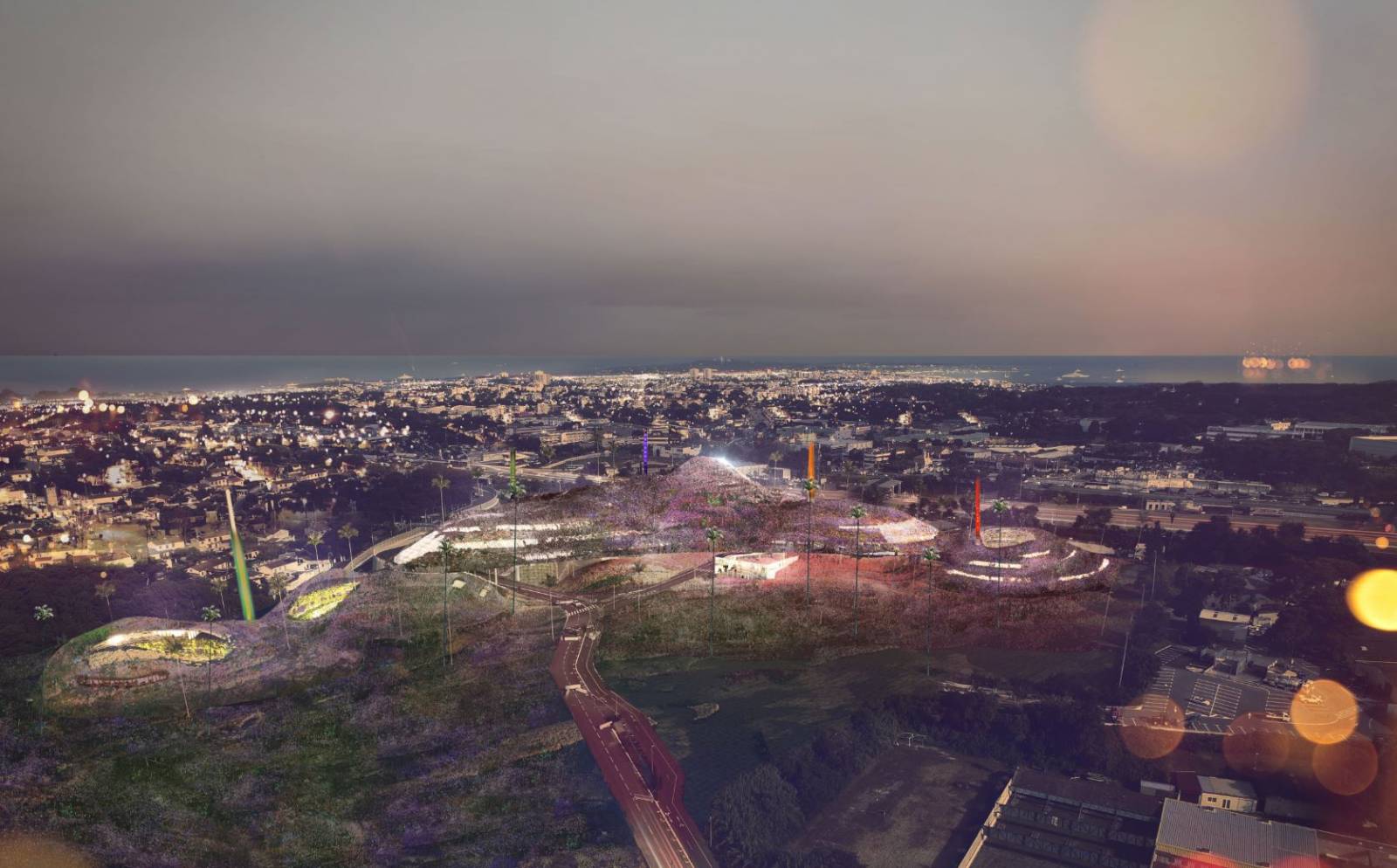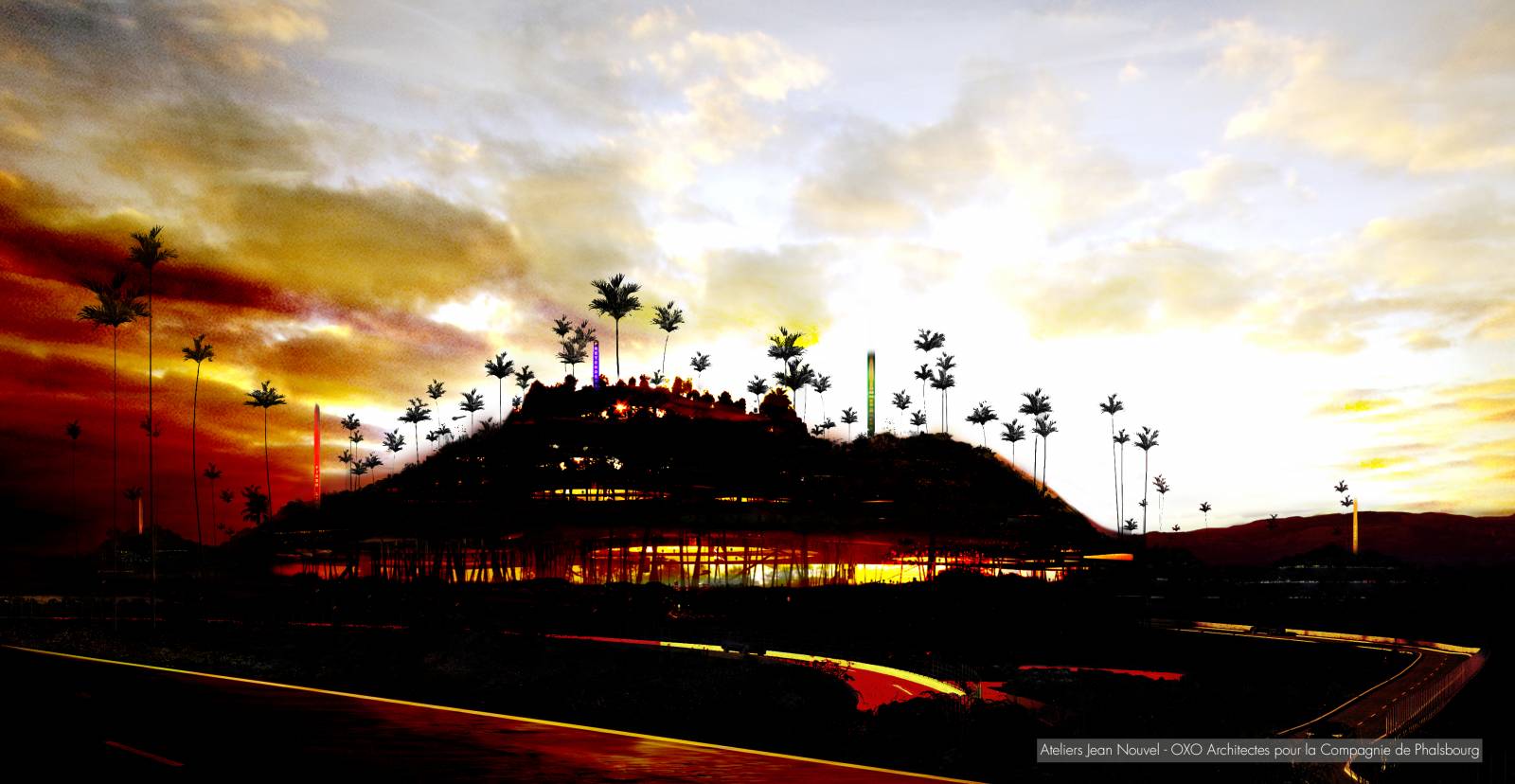 Of the Here and Now and of Tomorrow
There are places blessed by the gods.
Where the sky and the sea are azure blue.
Where the grey skins of the rocks are warmed to a sunny ochre glow.
Where the Esterel mountains delineate the horizon.
Where Vauban sets his fortifications along the coastline.
Where Antibes perpetuates the memory of Picasso in his castle.
Attractive places where freeways reveal hilltop views of a Mediterranean that's a distinctive local blue.
Sadly, there are also places where you're forced to live in a particular era in conditions that are often criminally sacrilegious.
How, then, do we brand, design and construct, the new small-scale programs destined for the side of a busy freeway?
How do we show the place, its hilly contours, its skylines, its trees, its terrain, and not work against these features?
How do we create lasting attractiveness?
Contextualist architecture, either through contrast or symbiosis, has a duty to answer those questions.
How do we live, be, in Antibes, alongside the freeway, before the tollgate?
How do we design the architecture so it's part of the landscape?
How do we make Antibes proud of this other hillside?
By creating harmonies, making the architectural forms and colours echo the site's biotope and the distant but very much present skyline, and by being welcoming and attractive.
From Jacques Couëlle to Antti Lovag, ceramicist potters have loved and sculpted clay.
How can we be good neighbours, living on friendly terms with the skilled basketball players and their temple?
How can we offer people driving past on the freeway a slice, here, of inhabited landscape architecture?
By thinking of tomorrow, of different working conditions, of the Sophia Antipolis entrance to Antibes, and by proposing flexible, connected architecture that fits perfectly into the landscape and cultivates the joy of being here.
Poetry and architecture are not the enemies of reason and economy.
Optimism is a virtue of regions big on beauty and sun.
The design and future management team who'll be working on your new inhabited landscape has a passion for inventing architecture that knows exactly where it is, and for creating working conditions associated with the specific joys of being here.
Jean Mus, a landscape architect who knows all the various lavenders, bushes and herbs of Antibes, will help us invent the new biotope.
This project will be done both with knowledge of the local geographic and historic conditions and in partnership with renowned contemporary artists, who will provide commissioned works themed around the location.
Yes, architecture maintains its privilege of creating the heritage of today and of tomorrow, as well as its capacity for generating attractiveness.
The architects telling you this have already proved they know how to create poetry and attractiveness. Our client partners, for their part, have demonstrated their conscientiousness in ambitious, realistic projects. But it's your confidence that will allow us to enrich Antibes through a superb creation that will make 'Ecotone', the ecological campus of the 21st century, a testimony to our era that's visible to all.
Jean Nouvel