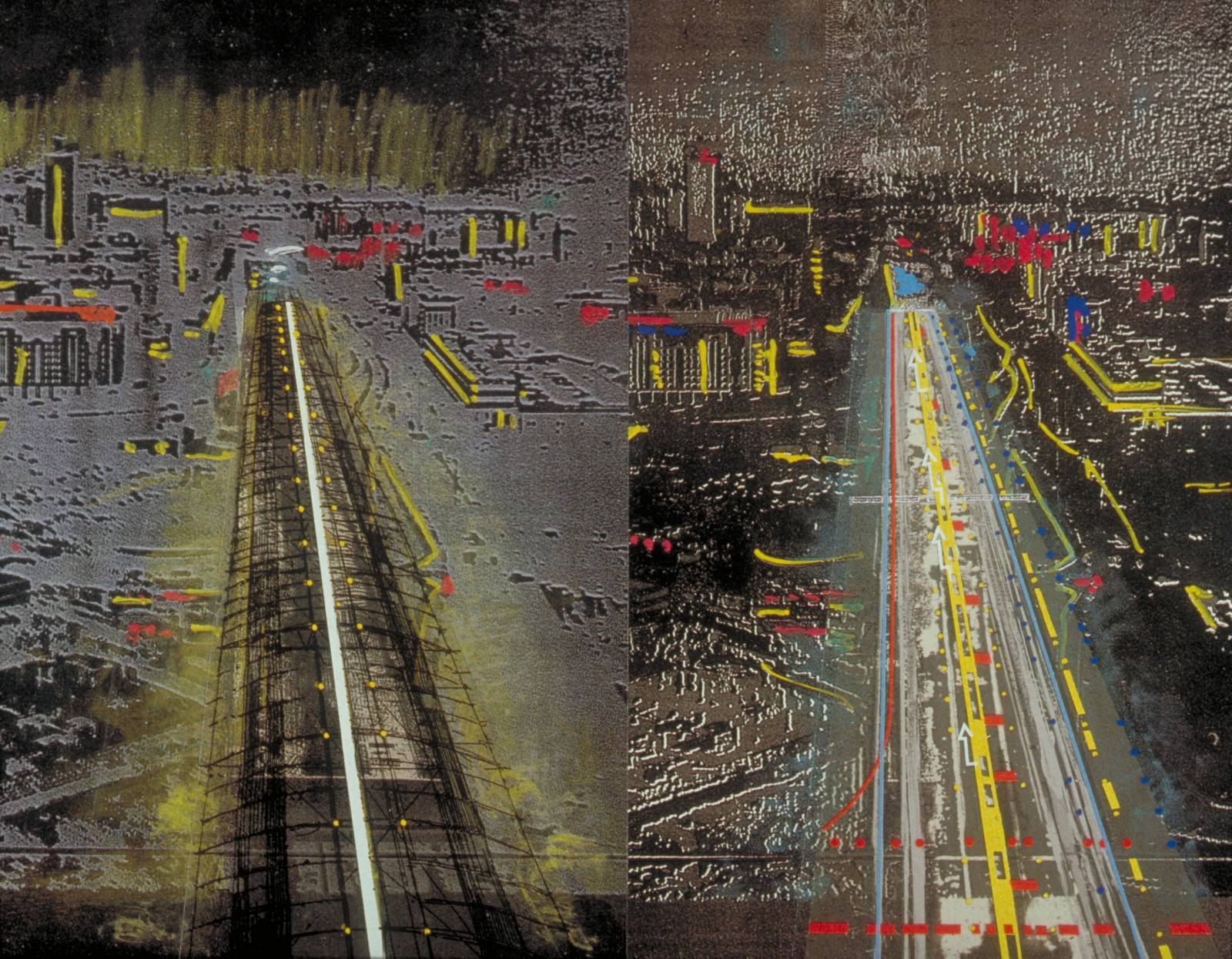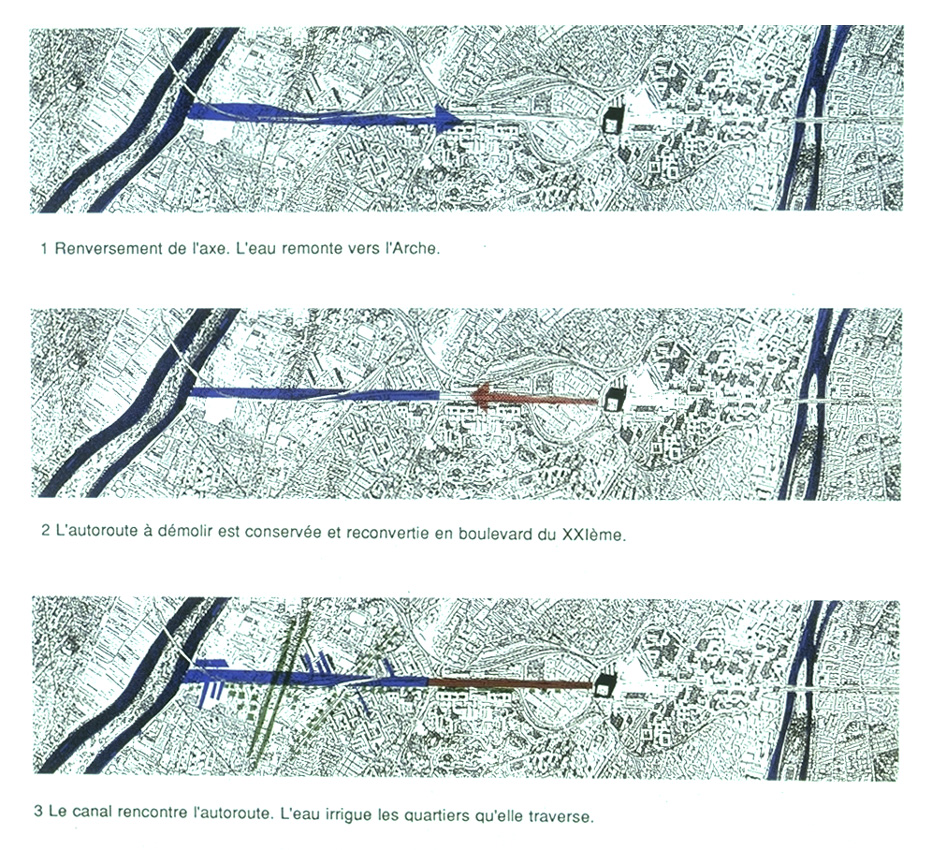 Connotations
In this link, in this 21st-century boulevard, there's an evocation of sensations and emotions already experienced elsewhere in other locations, in other places, on other scales.
Seen from afar or from above, the line of light is evocative of airport runways systematically marked out in red and blue. There are also memories of night-time arrivals in cities where, all of a sudden, a well-marked avenue runs through a somewhat randomly built patch of suburban sprawl.
In the look of the street, with its successive signs lined up in deep perspective, there are reminders of Japan (Shinjuku) or America (Broadway).
The boulevard covering, which gives way at the sides in an open-close effect related to time, evokes the variable-sweep wings of aircraft, measuring instruments, the industrial world or some kind of extrapolation of the sliding roofs of observatories…
On both sides, tree-lined drives, bordered by paths and used by people on motorbikes, bikes and skateboards, or by joggers, take us back to an everyday esthetic vision of the direct relationship between nature and the big city (Central Park, Venice…).
The metro below the boulevard is pure Paris with its bridge overlays of cars and the metro. It's Godard… The squatted-in underside of an urban artwork. It's also the Daumesnil viaduct… But all these connotations and evocations belong to everyone…
Jean Nouvel