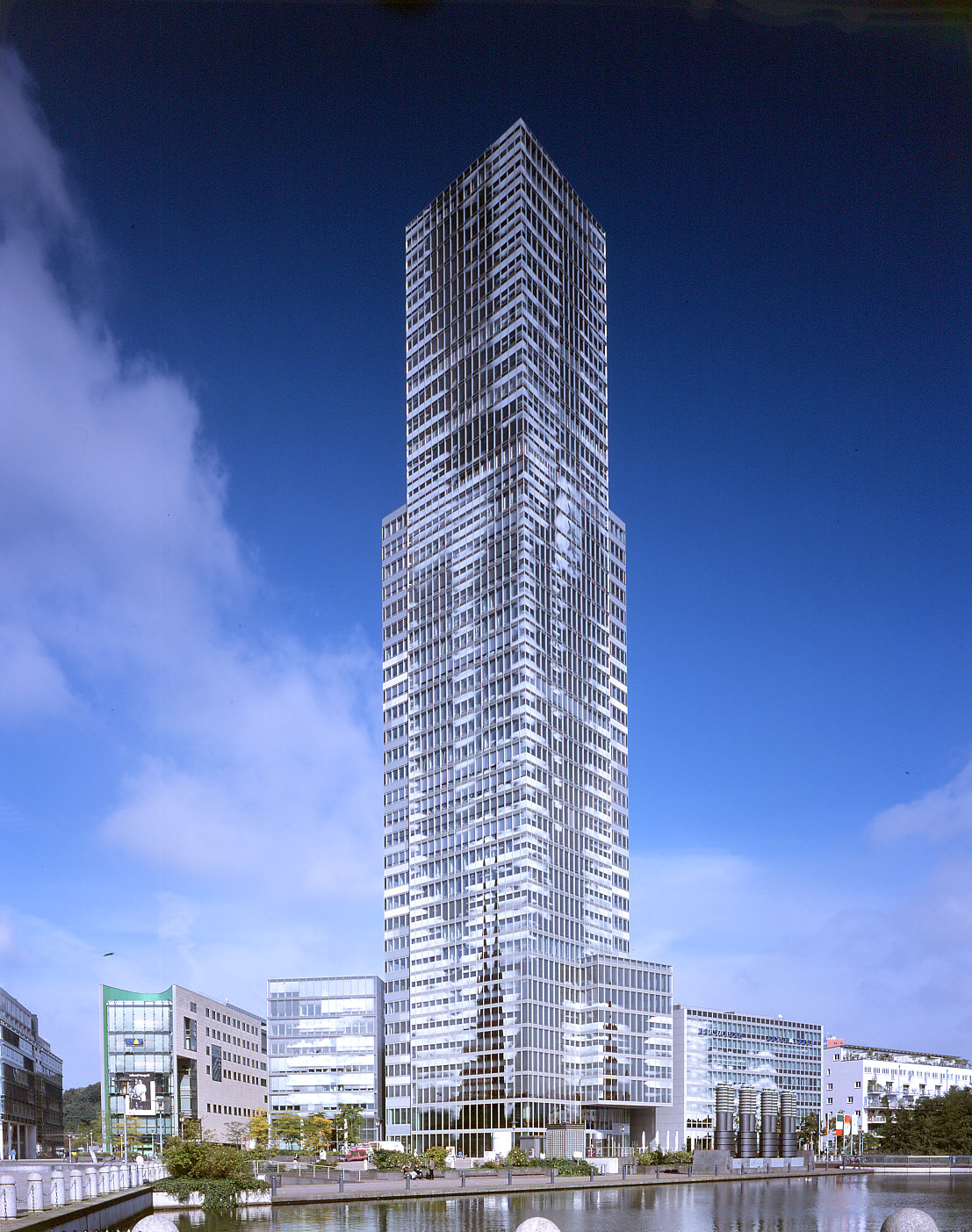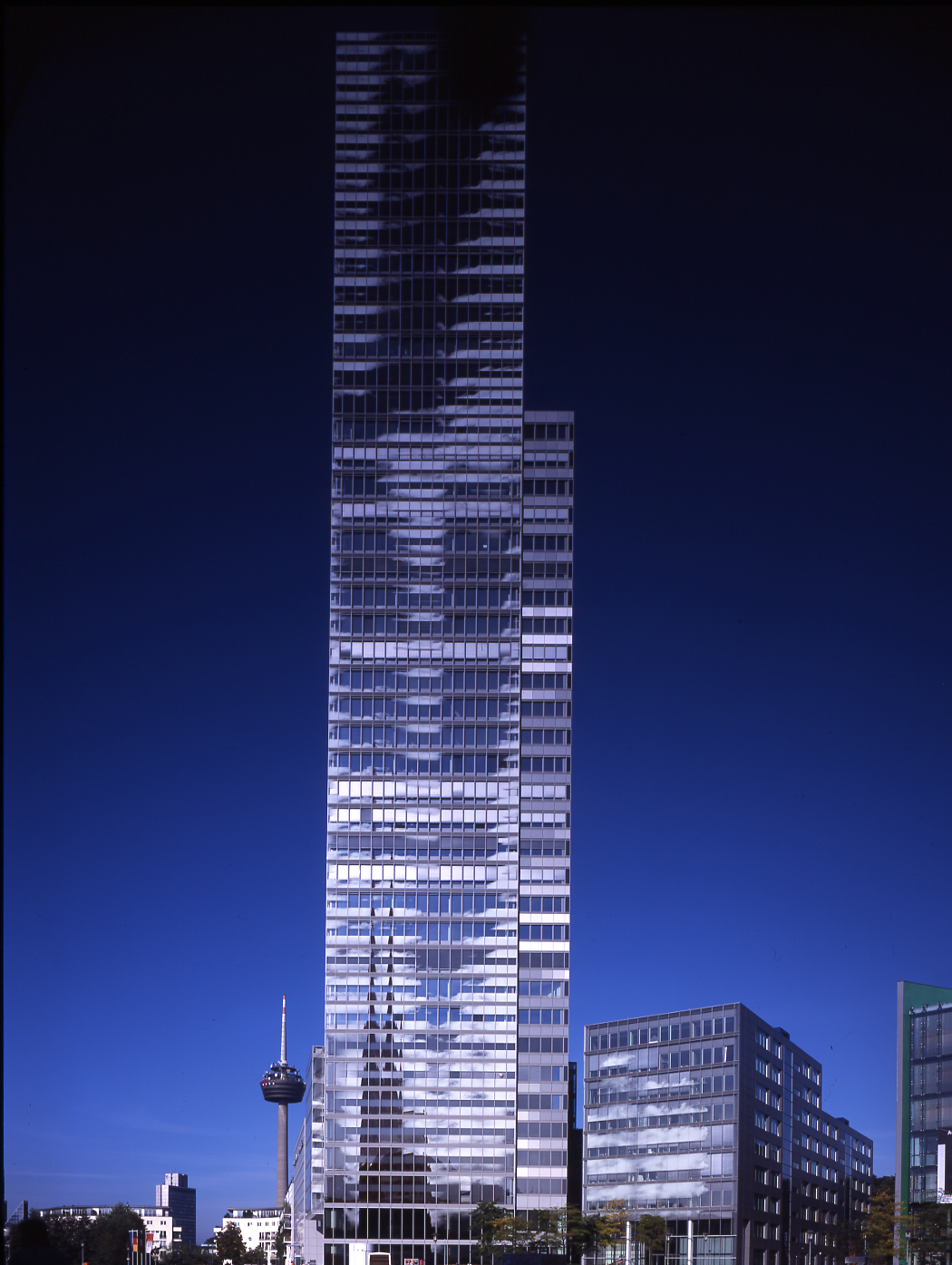 Reflections and glass printings
The Mediapark tower constitutes an urban and contextual ensemble with the Jollyhotel and "A-building". Due to its height, it is destined to become a landmark for both the Mediapark district and the city of Cologne.
Three conceptual themes constitute the tower's façade:
Verticality: the expression of its height – since height alone does not make a landmark;
Photographic and film media: creating a dialogue between the tower and the Mediapark site;
The image of Cologne: the imprinting of the city's image in panoramic view on the façade, anchoring the project to its place. Like an ephemeral mirage on the lower levels of the façade, the city's image becomes a second view from the windows on each floor; at each successive level the image is slightly shifted upwards. Rising with the height of the façade, the eye is drawn up in an ascending dynamic and perceives the printed pictures as cinematic sequences; the image of Cologne eventually vanishes to make way for the sky, clouds drift by, an airplane passes. The vision of the building oscillates between reflections of the actual sky and reflections of the city printed on the glass The double glazed façade amplifies the effect of the screens and multiplies the reflections. The superimposition of reality and its printed mirroring image creates a complex and enigmatic visual impact.
Jean Nouvel