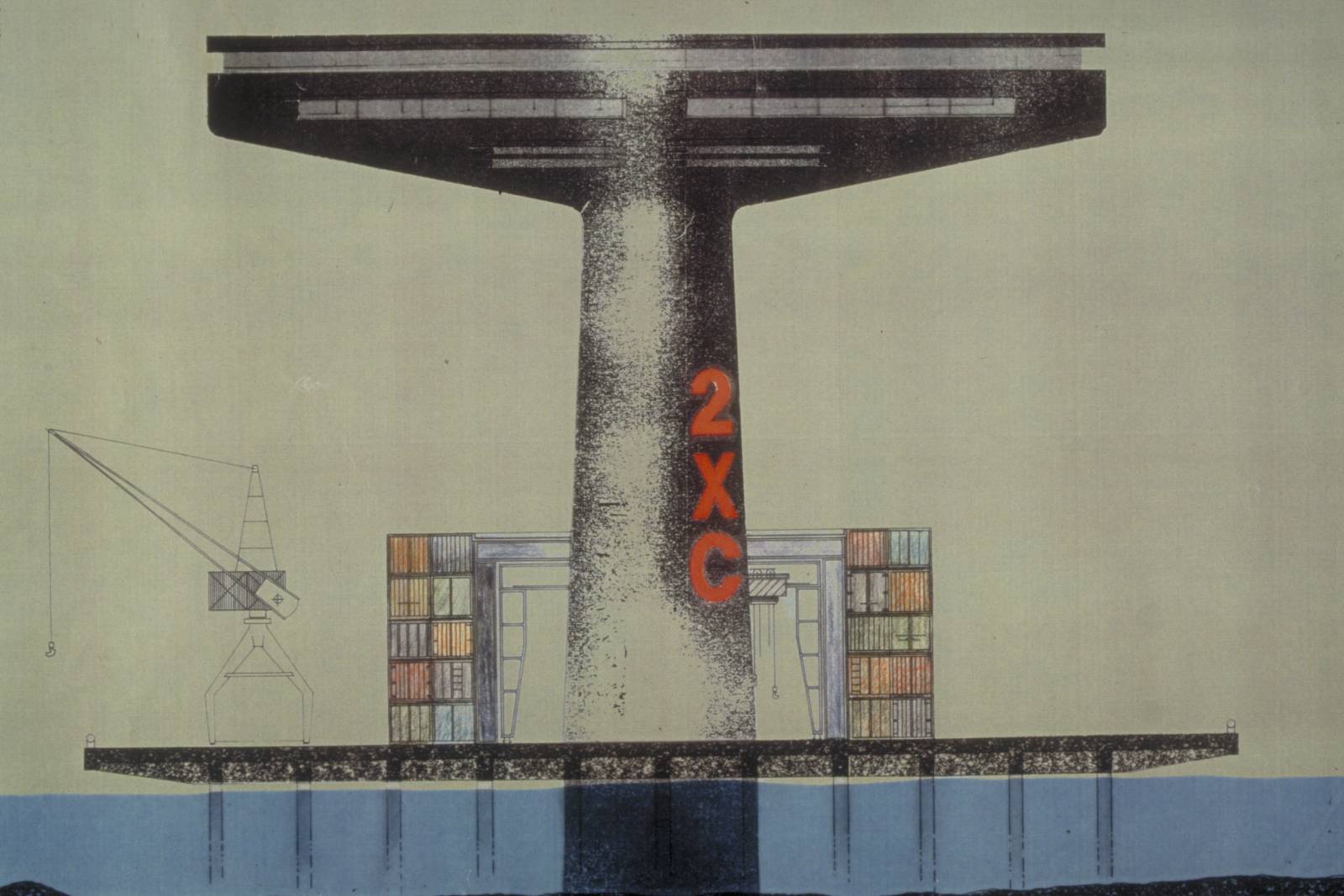 Rotterdam: The Port
One of the most important ports in the world. A scene from fiction, the imaginary turned into reality. Excessive size, a colossal scale. Force. A fantasy world, generating it's own poetry, just sitting there, right next to the city.
Before this the port has been a bit hidden, but now it wants to open up to the city and attract visitors. The planned route will run all the way along the various facilities, ending in a strong point.
Where the route stops, at the end of the world, a signal will indicate the boundary, the entrance to the port, and the beginning of the North Sea.
This signal will need to exist within the force field of the surrounds. It will be part of the language of the port, but will attract attention, pose a question.
References: the signals and materials of the port, containers and the whale's tail.
You arrive on a platform, an aircraft carrier, which will act as support for the staging of the port. This is LAND ART with the port elements as materials. The port becomes accessible, palpable, you move into it on a life-size scale, visit it, experience it, take it in.
The outdoor exhibition continues through to an indoor exhibition hall, inside a host of containers. Ones found in the port. Recycled containers, a bit rusty, stacked up. You enter through hangar doors.
At the end of the platform, at the edge of the greenhouse and the water, lies the signal. The whale's tail, an immense sculpted object as tall as a crane, has a head like the head of an oil rig.
You can climb up it and enjoy the 300° view of the port and the North Sea.
There'll be a terrace-belvedere, an exhibition level for exhibitions on the facilities and working of the port, a VIP restaurant.
Down below, in the water, a heliport allows people to take off on the last flight.
The city comes and inhabits the port.