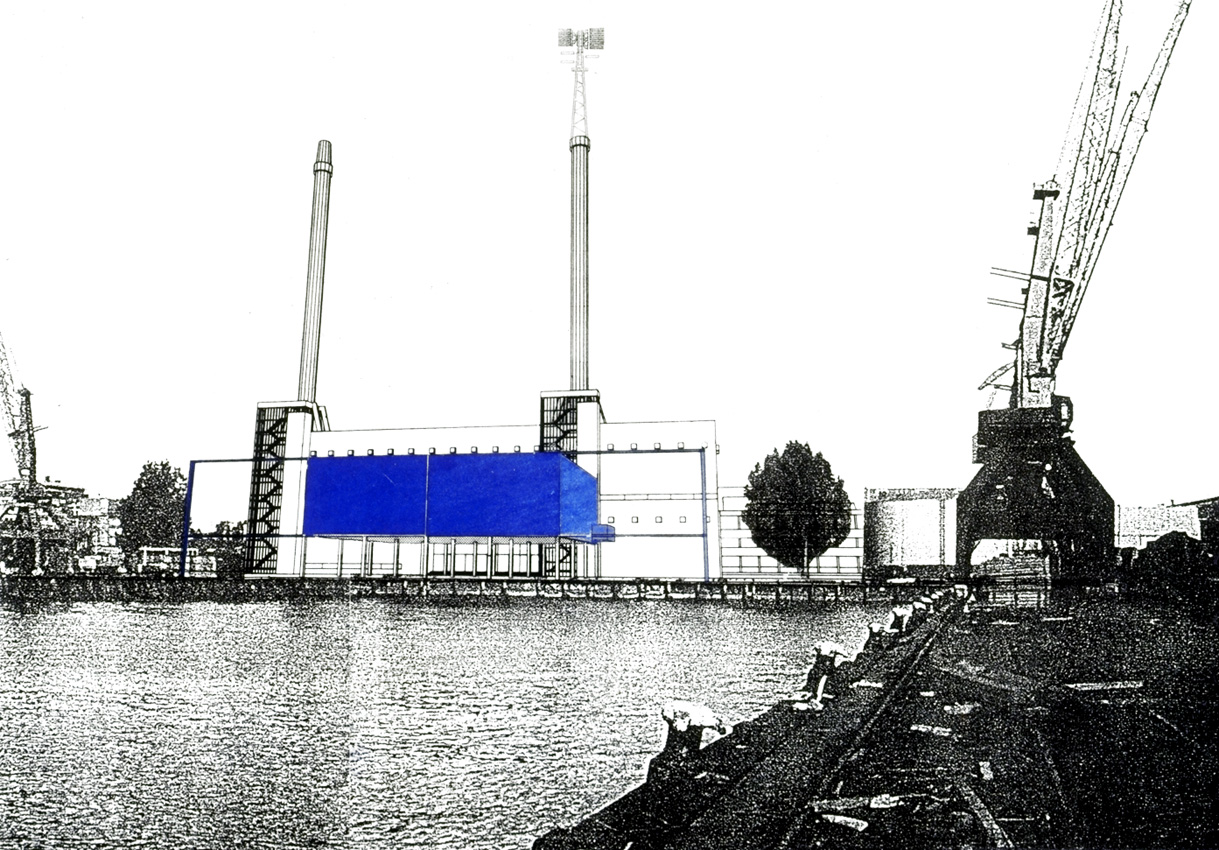 Industrial Poetry
A number of elements contribute to the fact that the "Schiecentrale" is a very special industrial site. To name a few: its exceptional location on the river; the striking facades; the two chimneys – fully integrated into Rotterdam's skyline; and the whole interior, not only it's remarkable structure but also the contents: old machines, boilers and turbines.
Together these elements form the materialization of industrial poetry.
Key objective of the project will be to preserve the nostalgia whilst retaining the current spaciousness.
This in itself will form a major attraction.
To achieve this objective the planned activities will, as it were, become an integrated part of the interior by inserting itself into the existing spaces like objects in a large box.
One new building – a large TV studio will be built on piles at the waterfront, as an extension to the chimneys hall.
Some of the areas will remain untouched and rented to outside tenants conducting trade related activities, but also to record/video shops, boutiques, and for the festivities and company presentations. The offices available for rent are all situated in one building with a separate entrance. These areas will be renovated and slight alterations to the façade will allow light to penetrate.
The other buildings on the site will remain intact as will the various free space on the different floors, as possibilities for future extension.
The two chimneys will be kept and if technically possible, the antenna will be constructed on top of one of them.
Jean Nouvel