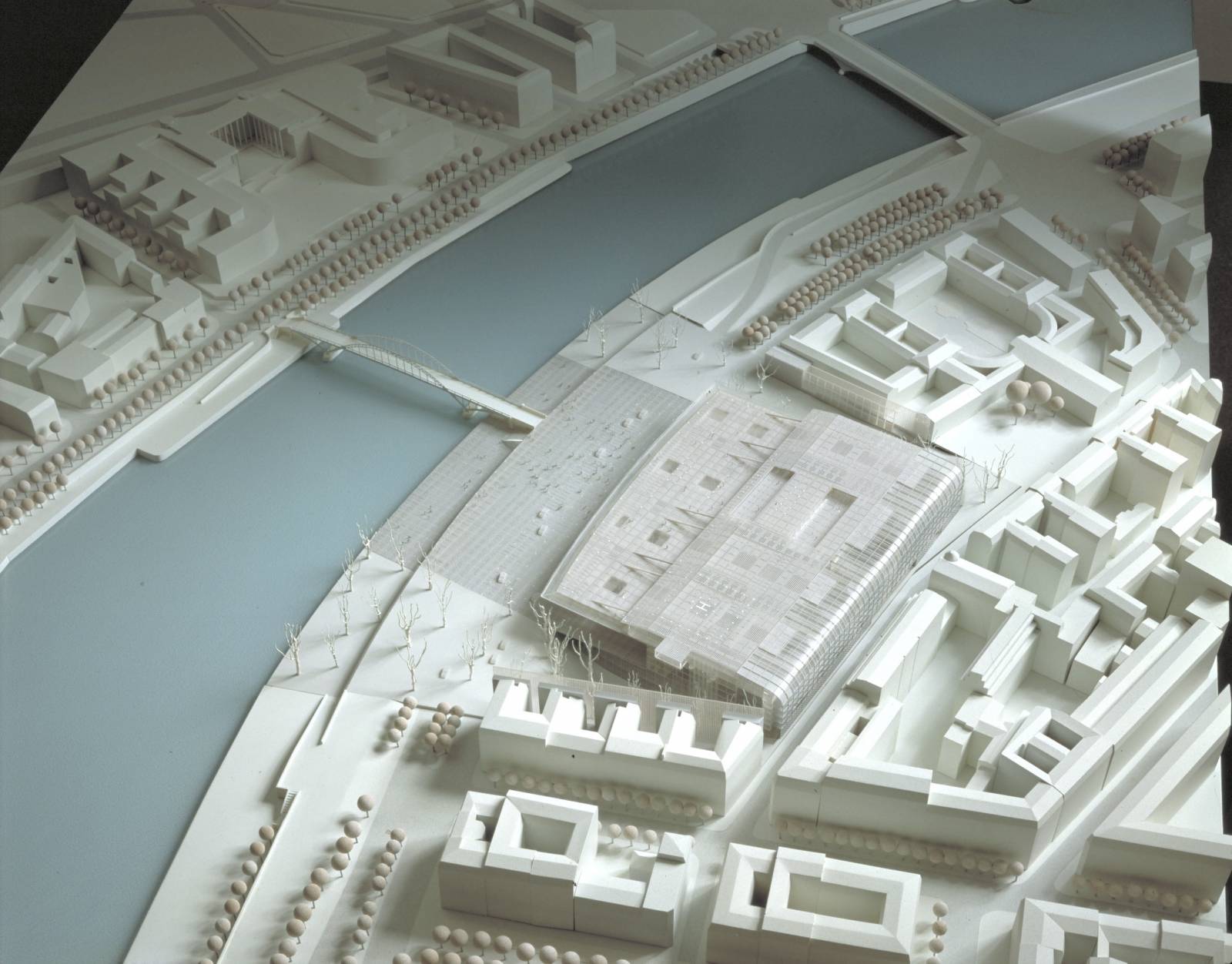 The French Ministry of Foreign Affairs launched the project for an international conference centre on an exceptional site, the Seine front between th Eiffel Tower and the Pont de l'Alma. The programme called for the spaces and facilities necessary for an operation of this type: rooms for conferences and commissions, protocol lounges and foyers, a press centre, administration offices, restaurant facilities and all the communication support for present day technologies.
Taking stock of the project's ambitions in terms of prestige, dignity, calm, comfort and security as envisaged by the "diplomatic rules of the game", Jean Nouvel designed a spectacular structure for international affairs. An open forum with an overhanging floor, a veritable covered square giving onto the Seine, an immense dais for the protocol scenography opening on the Quai Branly, with a complex of huge spaces (most of them over-dimensioned): a reception hall 150 metres long and 20 metres high, congress rooms opening onto gardens, an 8 000 m2 terrace open to the Parisian skyline, commission rooms with views of both the Eiffel Tower and the Trocadero giving onto the terrace, a spacious and progressive press centre, ample circulation spaces. . .
The generously-proportioned spaces received a sophisticated treatment based on a dialectic between the hidden and the revealed, using heavy and opaque materials, marble and gold playing over thick glass walls, some transparent, others translucent, shutters, panels and retractable partitions to modify light inside the building.
Olivier Boissière in Jean Nouvel: Jean Nouvel, Emmanuel Cattani and Associates, Éditions Artemis Verlag, Zurich, 1992